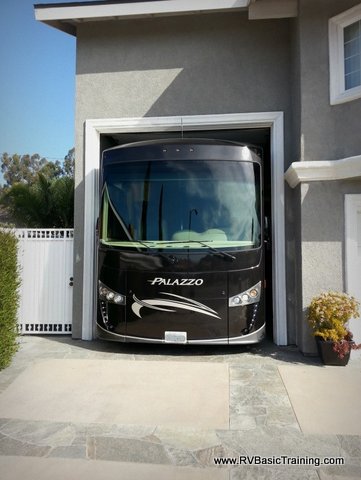 Another reason you NEED RV Headsets!
Working with RVer's around the country, one gets to see almost every type of parking space you could possible imagine and recently I saw it all; the tightest RV storage space in the whole world!
This 34' Palazzo found a parking space in what was once a recreation room of this residence. The owner was very thoughtful when making his purchase in choosing an RV that was not too long for his storage space, one that had air-bags so the coach could be lowered upon entry and then ordering RV Headsets so he could have full communication with his partner when bring the coach in and out of the garage.
RV Headsets are the greatest asset any RVer can ever have!