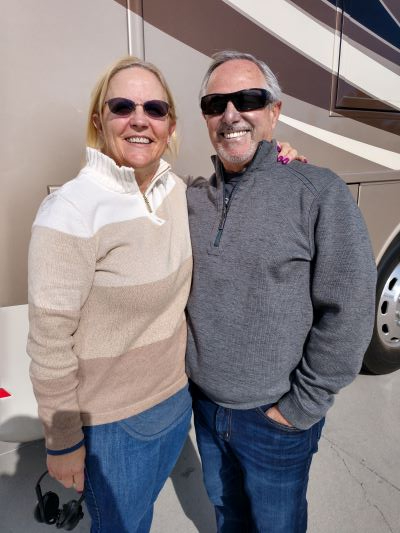 Review From Bob and Family;
My wife and I have driven two wheels, four wheels, Class Cs and Class As, but with the purchase of our new 40' Newmar Dutch Star, we felt we needed extra training. Gary was fantastic! With his tutelage, we can confidently do ninety degree backing and even parallel park our 40' rig.
We highly recommend the course, even for experienced RVr's.
Thanks Gary!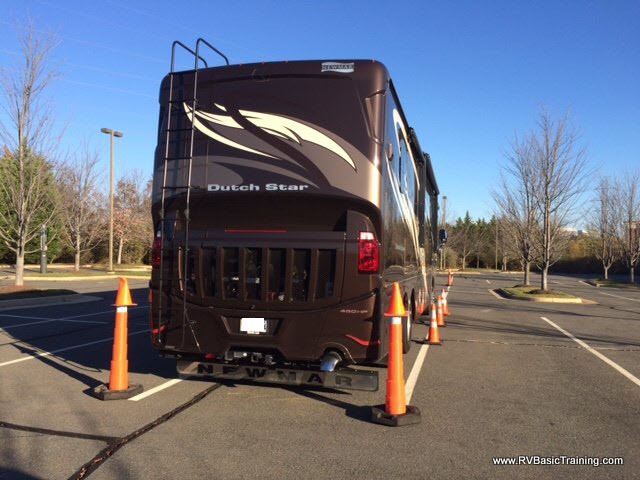 Gary,
I want to tell you that my experience taking lessons with your trainer was WONDERFUL, I was a little nervous about driving our RV (NEWMAR Dutch Star / Overall Length 40' 9") and decided to come to your company. I understood the theory and many things that had previously not even taken into account.
My practice day was the most wonderful and fun I've had, My instructor taught me to enjoy a fantastic adventure with a very professional approach with wonderful dedication. I finished my day showing that I had captured everything. Thank you for having a great team of professionals, highly trained, responsible and friendly.
Thank you so much.
Sincerely,
Shirley W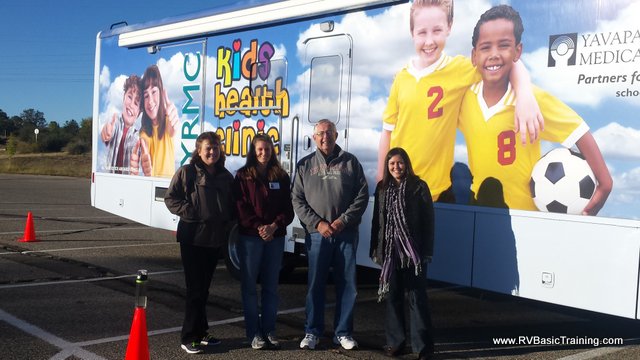 Good November Gary,
I'm Dave K the driver for the 38 foot mobile medical clinic that the Yavapai Regional Medical Center has in operation for it's program, Partners for Healthy Students. Myself and other staff member have just finished training with John Hanson.
I was hired on in July to replace the programs earlier driver. It has been an honor to be a part of this wonderful program that brings medical attention to school age and younger children that cannot afford their needed care. Free of charge, I might add.

When we were advised that our department would be going through this training, I believe I am probably the only one that didn't roll back my eyes with clenched teeth at the thought of having to be trained to drive this 38 foot beast, or as I have renamed it Big Blue. The three gals, I work with, are extremely confident professional medically trained in their field. This being said they had fears above and beyond as to what to expect during this driver training course.

I would like to commend John Hanson's professional attitude, cool demeanor, and detailed instructions. He calmed any and all fears of my associates and by the end of the course, they and myself, were jockeying Big Blue like we had been doing it for years. The way he was able to instill confidence in his students to believe that they would be able to drive like professionals was nothing short of a miracle. To the amazement of his students they did drive and handle Big Blue like professionals.

So I commend your training course and especially John Hanson RV Basic Trainer on this wonderful training.
Thank you and John

Sincerely,
Dave K
Partners for Healthy Student Drivers

YRMC - 1003 Willow Creek Rd, Prescott, AZ 86301
John was wonderful. Both Don and I were so glad we went with your company, it was invaluable training.
Best, Heather