News
Details

Written by

Gary Lewis
I was honored to be quoted in the latest edition of Costco Connection subscriber magazine for May 2022! My quote is on page 2.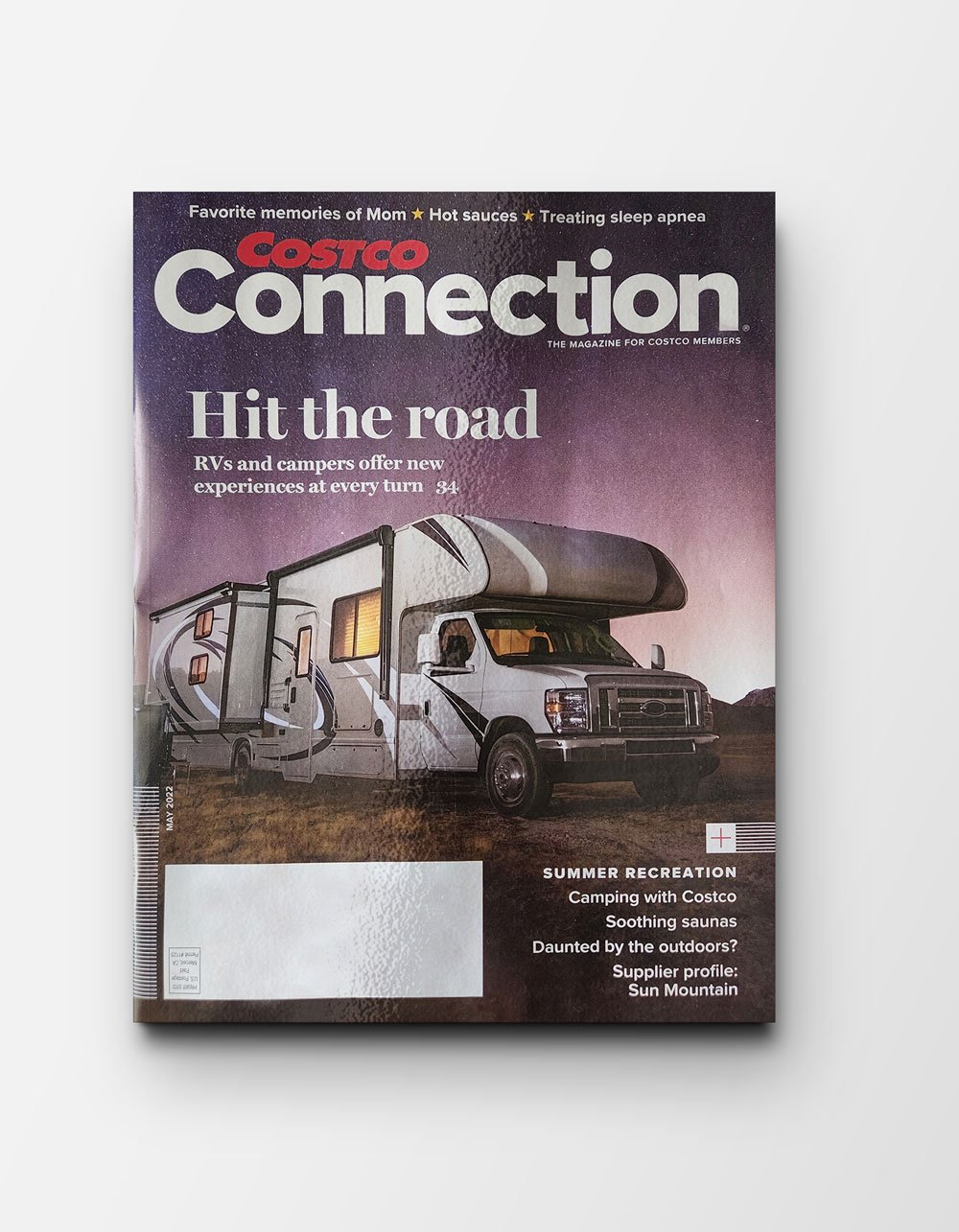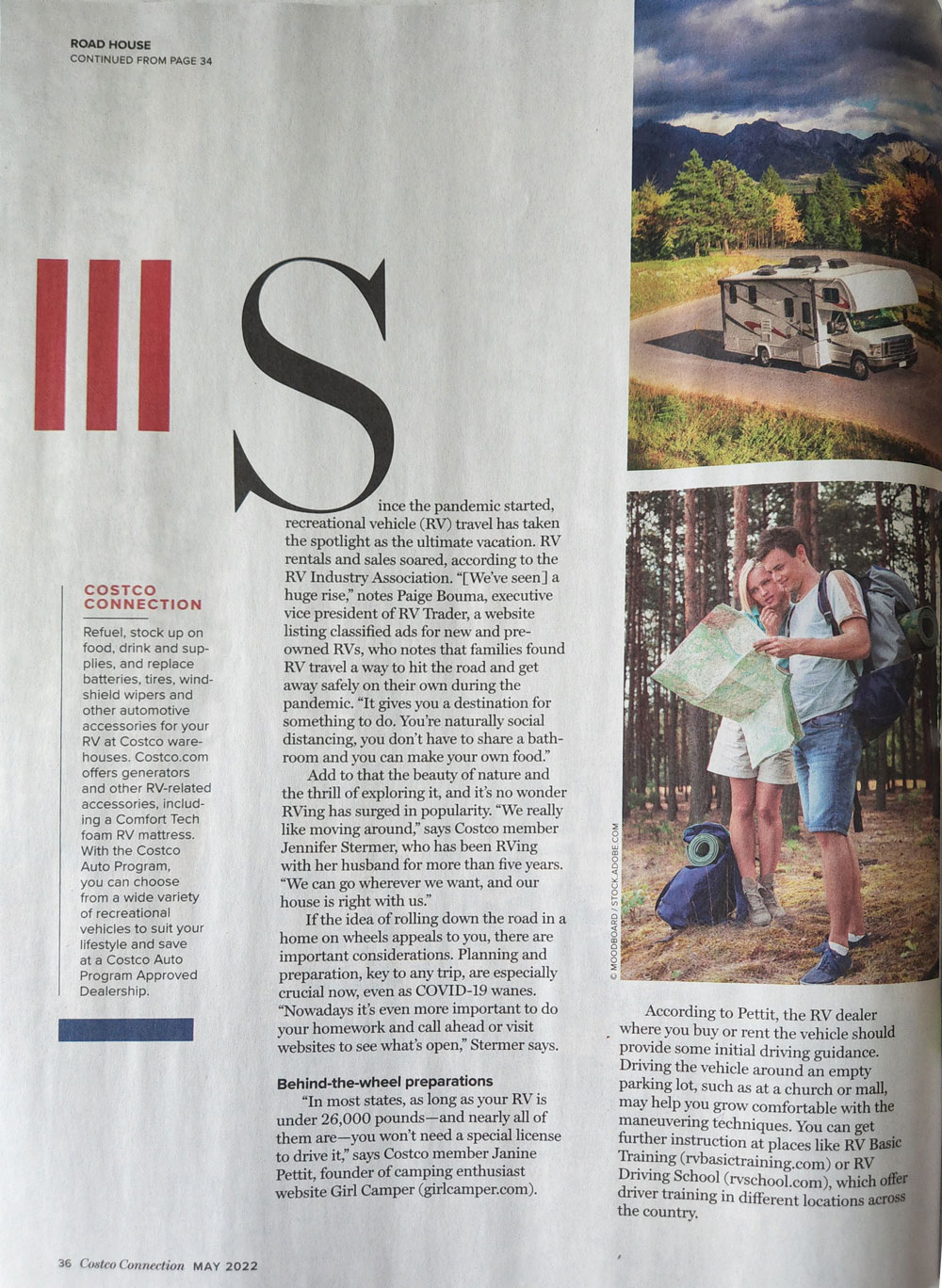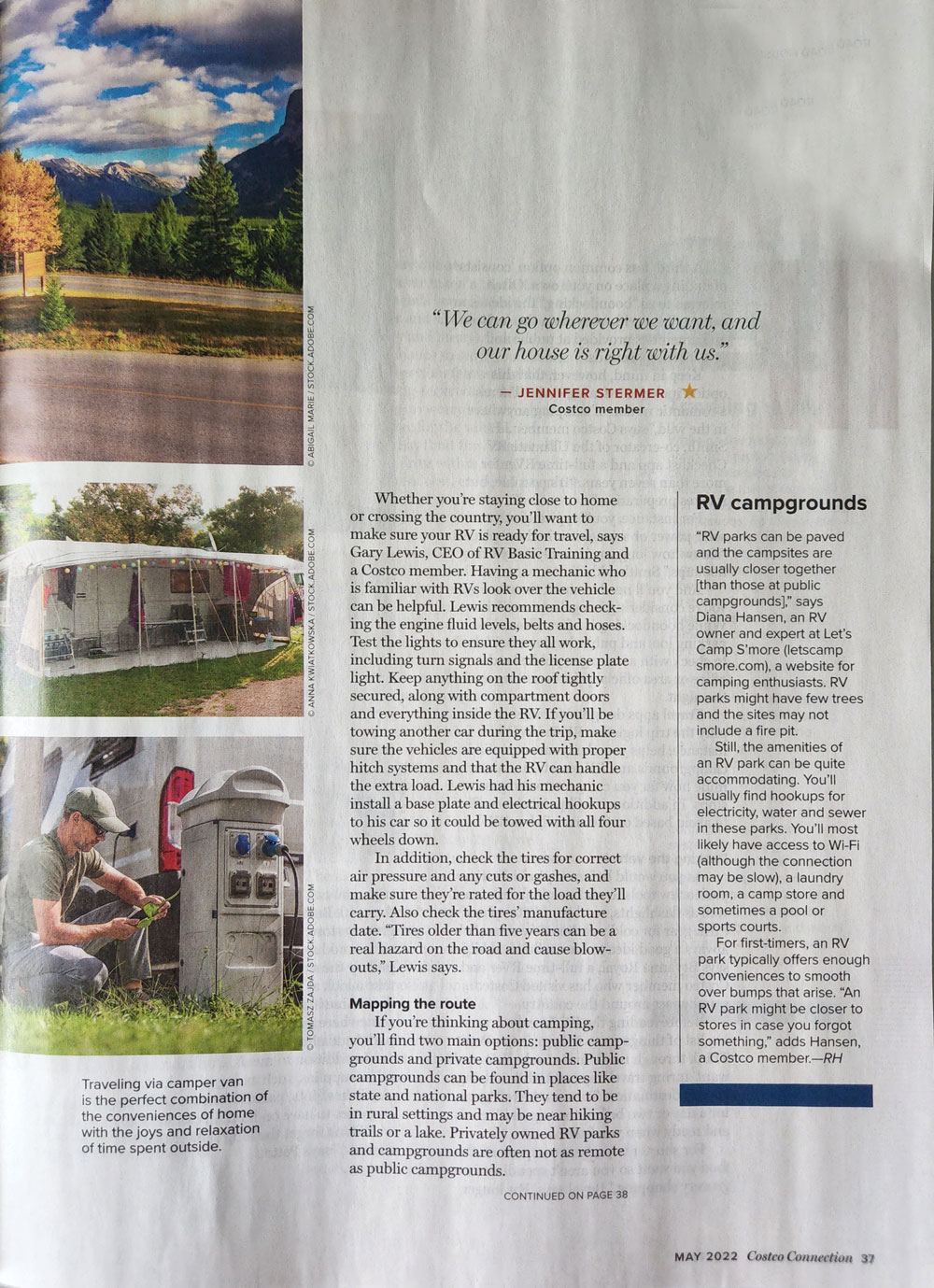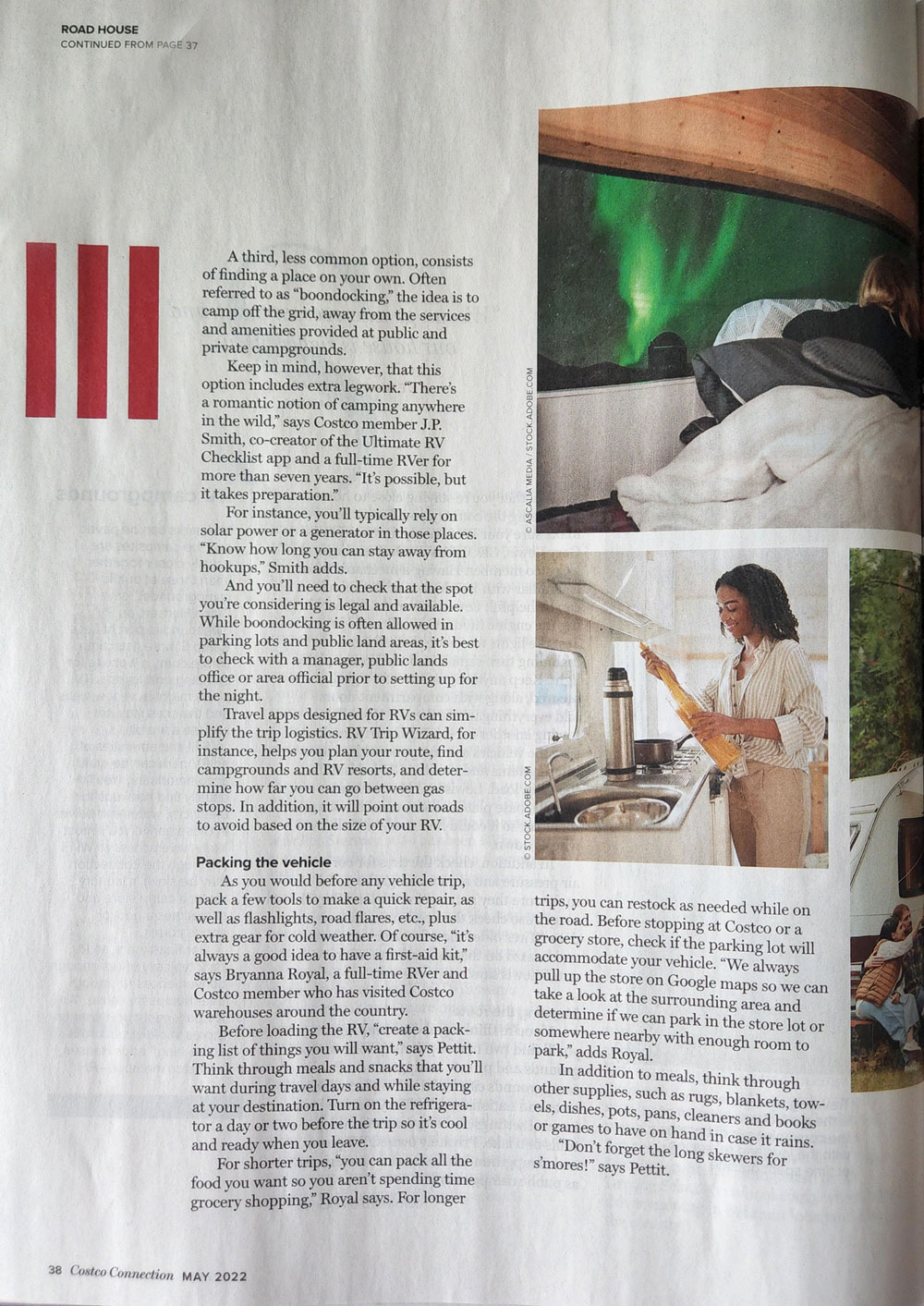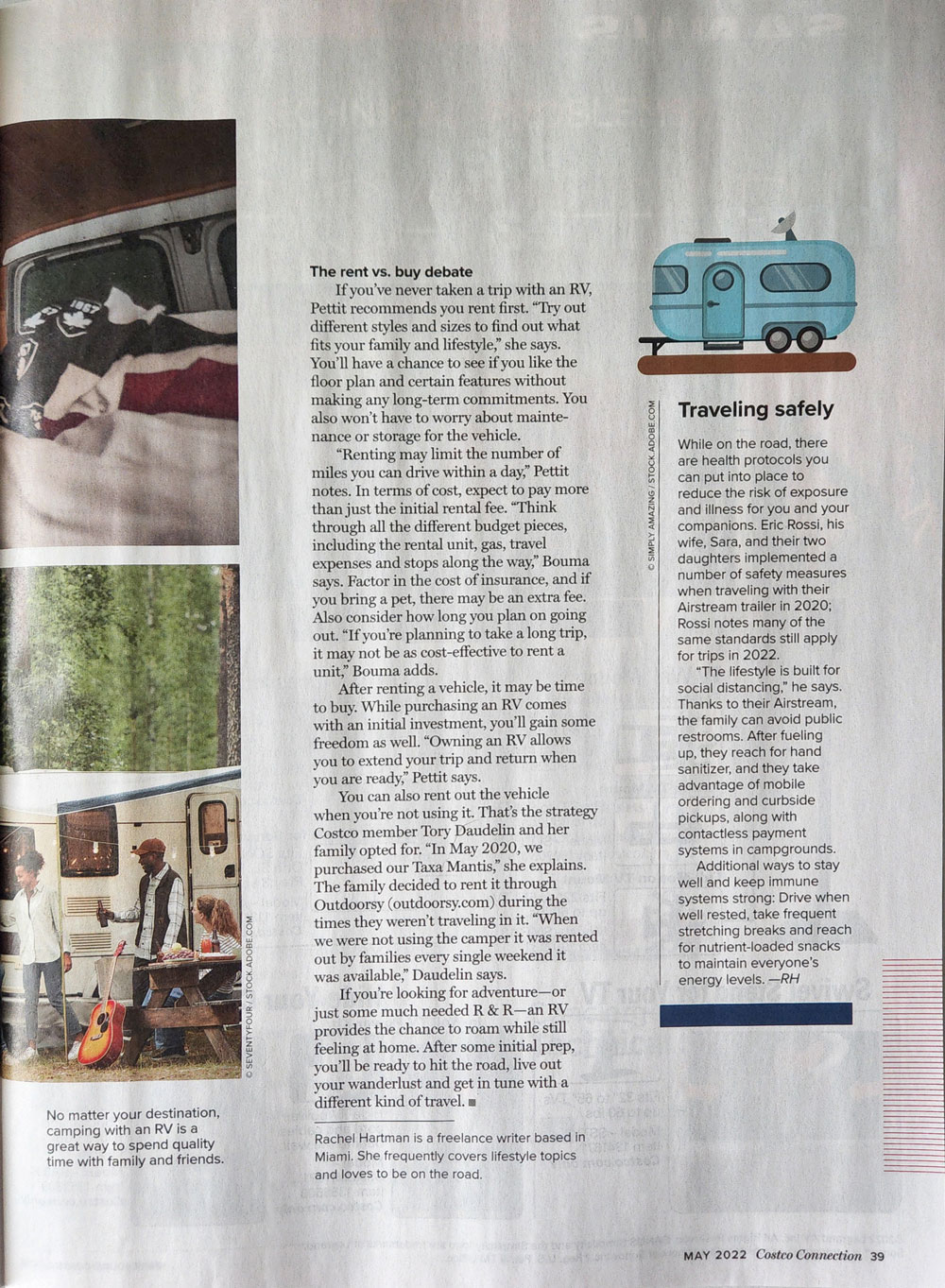 Details

Written by

Gary Lewis
RV Driver Training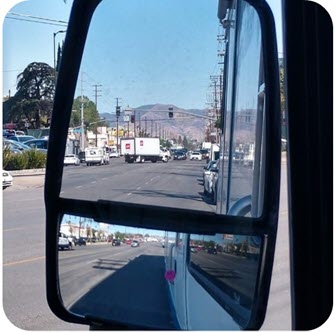 The year has just begun but already I have witnessed the MOST common RVer mirror misadjustment: flat mirror too high, convex mirror too low.
The purpose of the flat mirror is to see behind your vehicle, up to 200 feet. The purpose of the convex mirror is to see along-side your vehicle and to eliminate the Blind Spots!
If your mirrors are not set correctly, you are an accident waiting to happen.
Our RV Boot Camp covers the following important items:
Pre-trip inspection
Setting the mirrors
The four basic driving skills
The importance of the Safety Check
Understanding the rules of the road for large vehicles
To learn more, please contact me at This email address is being protected from spambots. You need JavaScript enabled to view it..
Happy New Year!
Details
RV Basic Training offers two training manuals for sale here on our website. One manual is for RV DRIVER TRAINING and one is for TRAILER TOWING TRAINING. The training manuals are $30 each plus mailing costs. We use PayPal for payment which means you can use a Credit Card that will only be seen by PayPal.
You can find the manual you want to purchase by using our top menu links or by clicking on the Training Manual pictures on the right hand side of the side. Please fill out the form for the training manual you want to purchase and you will be forwared to Pay Pal to make your payment. You can also call Gary at 951-852-4785 if you do not want to use the form. Thank you
Please click on the Training Manual you want to purchase.
Details

Written by

Gary Lewis
RV Basic Training provides 'Safety Meeting' for your staff and fleet driver training RV Boot Camp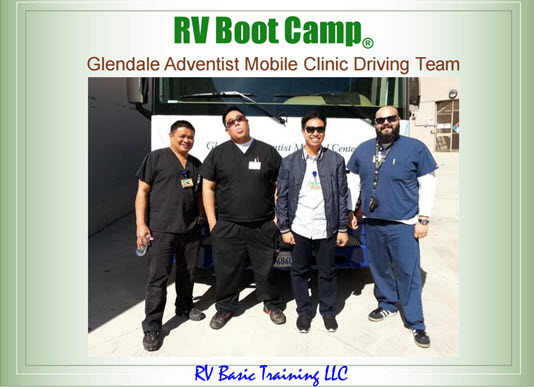 Four drivers trained for Glendale Adventist Mobile Clinic Driving Team.