Sean, New RVer!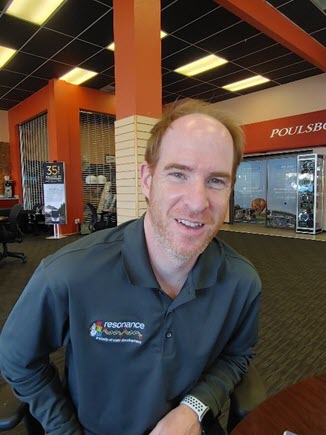 Recently Sean contacted me to request driver training for a Thor Toy hauler he was purchasing. Sean had never driven a larger vehicle before and wanted to know what he was doing before heading across country from Washington State to the east coast. I connected Sean with our Seattle Trainer, Tammie Waddill and this is what Sean had to say at the end of training yesterday.
"I hope all is well, and happy Father's Day. Very quickly, I just wanted to pass along my thanks and gratitude to Tammie for taking on a very early Sunday morning lesson and being phenomenal.
I'd like to say I had a hearty respect for the size of the beast, but Tammie took this rather nervous flyer and walked me through to a far more confident driver in just a few hours - driving through cones, cruising on the freeway and residential streets, and do the occasional trim of a roadside tree :). So very thankful for her guidance.
Can't say enough good things. Many thanks again, Sean
Sean, thank you for your business and may you have many safe and happy RVing miles.
It is feedback like this that makes this job SO rewarding. Thank you, Sean.
Gary