How Tall is your RV?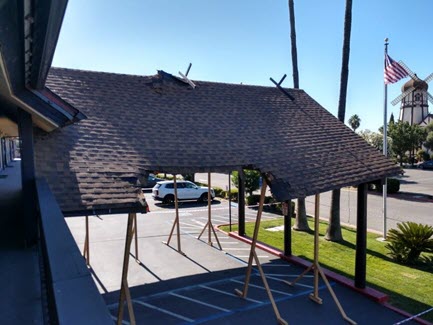 This past weekend we came across this damage that occured when the driver of a large vehicle tried to go under a canopy without knowing how high it was. At least he stopped before going all the way through!
When maneuvering with any large vehicle it is imperative to be aware of the hazards. Posts, sharp turns, low clearances, all are things that will hang you up if you're not paying attention.
Stay safe, have a plan and make your goal, ZERO DAMAGE!