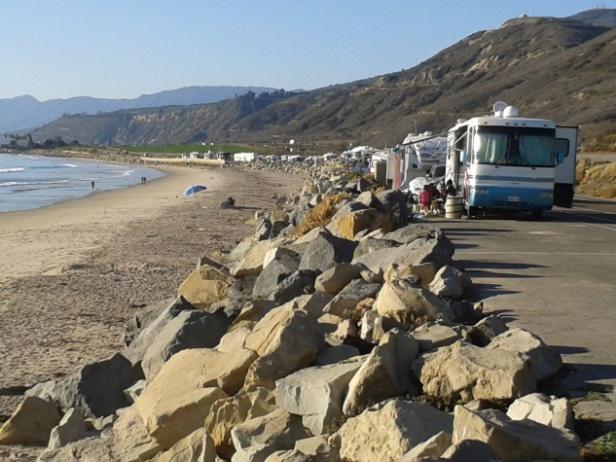 When you sign up for RV Boot Camp you will learn the four basic driving skills that every commercial driver in North America MUST be able to do in order to obtain their CDL, including Parallel Parking. On more than one occasion I've been asked, "Why do I need to know how to parallel park?" Well, this is the reason, Rincon Parkway!
Rincon Parkway is situated in Ventura County on the Pacific Ocean 9 miles north of Ventura. If you're like me and don't need to be hooked-up all the time, this is the best RV spot in the whole world!
Your RV is facing south and on your passenger side is the wide-open Pacific Ocean in all its glory with only the cry of sea gulls and the fresh smell of the salt water, it's too awesome.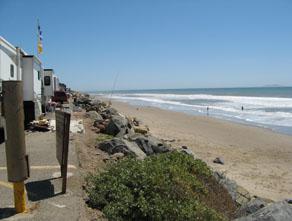 Now why do you need to Parallel Park, well if you get there late in the afternoon, most of the 127 parking spaces could be taken and the only space available could be between two 40 + foot class A motor homes. If you can't parallel park, you're not going to be spending the night in paradise.
To learn about Parallel Parking, Dock-Side Backing and a whole lot more, give us a call at 866-976-7878 We'll show you how to get you to your favorite RV spot and be comfortable behind the wheel.