Do you know how to set your Mirrors?
We see so many RV mirrors that are totally out of adjustment that I want to review the purpose of the two-part mirror system. Remember, if your mirrors are not set correctly, YOU ARE DRIVING BLIND!
The purpose of the FLAT MIRROR, on top is to see alongside and behind your vehicle up to 200 feet. This is also the mirror you use when you're backing, looking to the furthest point, watching to see if you're moving in or away from your backing line.
The purpose of the CONVEX MIRROR, on the bottom is to see alongside your vehicle and all the way to the back and twelve feet out on both sides. If the convex mirrors are not set so you see all the way to the back of the vehicle and alongside, you will be hitting something because it will be in your Blind Spot!
The purpose of your camera is to open-up the Blind Spot that is directly behind your RV and should be set so you can see what is directly behind you and back to a spot without hitting it.

Convex Mirrors Flat Mirrors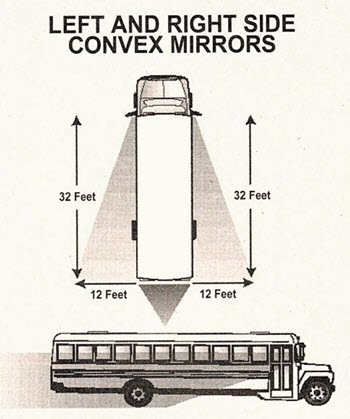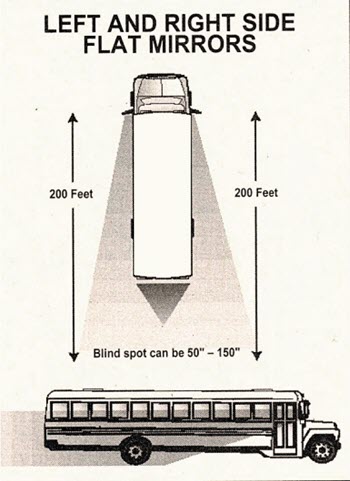 Setting your mirrors is just ONE of many skills you will learn at RV Boot Camp.