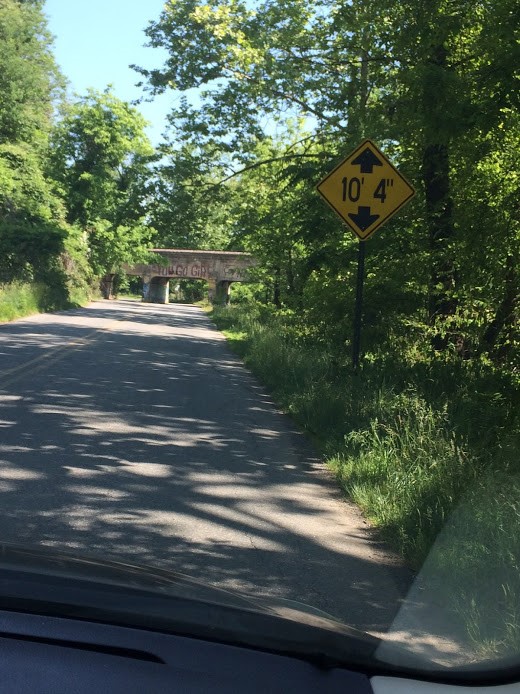 Imagine traveling down a country road in your RV and coming upon this advisory sign, 10 feet, 4 inches overpass ahead!
This is the reason your GPS should be one that is made for RVs! When you consider that all "C" class RV's are 11 feet, without the Air Conditioners and most "A" class RV's are at least 12 feet, 6 inches, you can do a lot of damage if you decide to enter the overpass.
Always pay attention to advisory signs – a yellow triangle that warns you about a low obstacle, a dangerous curve or a steep downgrade and speed limits for your large vehicle.
If the advisory sign says 25 mph and you're driving a large motor home or towing a trailer around a tight turn, chances are you should NOT be going more than 25 mph!
Keep safe, always pay attention and enjoy your RVing journey.