This month we review why every large vehicle driver MUST ALWAYS do at the very minimum, a Safety Check before moving.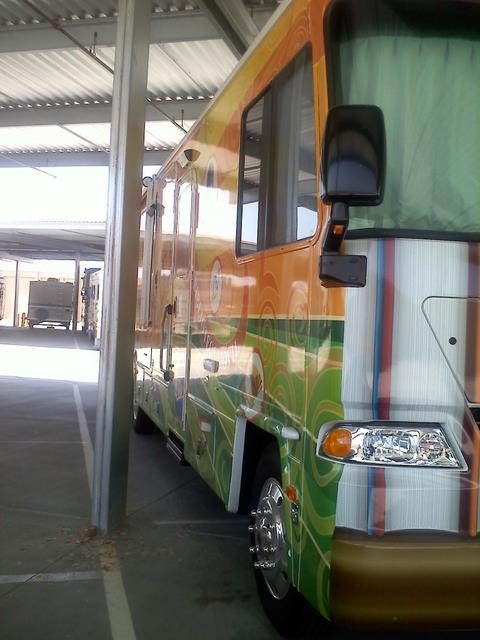 There are three checks every driver should make before beginning any journey. The first is an Engine Check, the second is a Light Check and the third is a Safety Check. This is a walk around your vehicle, checking to make sure everything is ready for travel; tires, compartment doors, mirrors and most important, there is nothing in the departure path that might come in contact with the vehicle.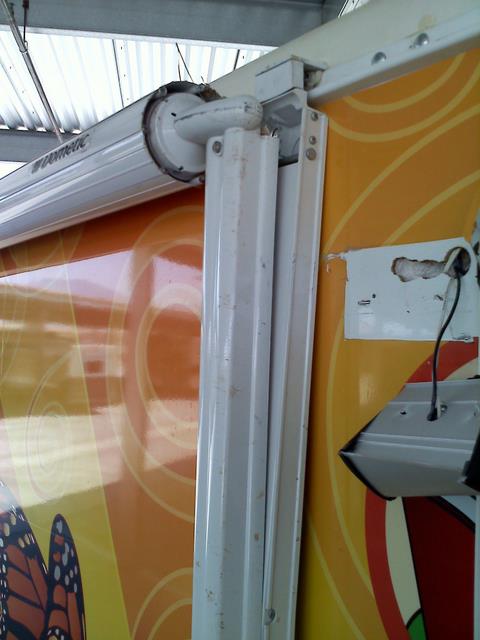 As you can see from this picture, there is a hazard next to this vehicle that the driver must take into consideration when leaving this parking space, it's a steel pole! The vehicle must travel beyond the pole before turning or it can come in contact with the pole!
Now, if the driver had done a Safety Check and kept this hazard in mind or, if the driver had their passenger act as a Spotter to make sure the vehicle was clear of all hazards, it would have been almost impossible to have an accident.
This driver DID NOT do a Safety Check, the passenger was parking their car and this was the result.
NEVER LEAVE YOUR PARKING AREA WITHOUT AT LEAST DOING A SAFETY CHECK!